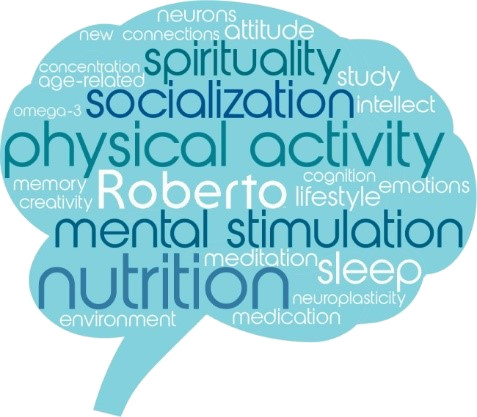 An Ignored Area Of Health
Wellness programs largely ignore our most crucial and complex area of health—our brain. It's our brain that defines our personality and who we are.
A New Understanding
Now, neuroscientists have discovered that the brain remains malleable and can continue experience growth until we die.
Lifestyle Matters
We now know that with proper lifestyle choices we have the ability to live a brain healthy life.
Manage and Track Brain Health
Roberto can help you manage your brain health by giving you objective performance data. Track how changes in diet, sleep, exercise and more affect your brain.